According to investors, the most promising drugs in the pipeline for treating Parkinson's disease DON'T actually treat the disease. The drugs merely reduce some of the symptoms of this degenerative disease. The sole purpose of one of the drugs is to reduce the side effects of another drug that itself only helps symptoms!
As the numbers of sufferers continues to increase, treatment of symptoms is certainly lucrative. But this report should remind us of the desperate need for treatments that slow, stop, or reverse the disease itself. Parkinson's is progressive and more and more debilitating as time passes, and drugs stop being effective after a while. Furthermore, all current sufferers will be dead before a cure comes – unless we find something to at least slow the degeneration.
That, as you know, is what this project is all about. Please help spread the word!
Description: "Parkinson's disease affects roughly 1 million people in the U.S. but has no cure. Here are three biopharmaceutical companies with promising drugs that are looking to dramatically improve patient quality of life before the decade is over. – Sean Williams – Health Care"
posted on our Facebook fan page: Stop Parkinson's Disease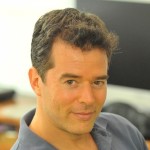 Researcher
at
Stop Parkinson's
Dr. Steve is a biochemist, specializing in medical bioinformatics and nutrition. Dr. Steve directs a biomedical consulting laboratory, focusing primarily on biomedical investing and health policy.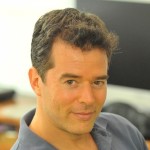 Latest posts by Dr. Steve (see all)