Early Onset PD, Lite Version 0.0.2
Parkinson's disease has no cure and we certainly are not claiming to have found one. However, it is our goal to find some combination of substances that together can
slow or stop the progression of PD
. We have taught a supercomputer (everybody calls it
the Machine
) to
analyze the network of PD pathways
and make predictions about which pathways need to be modulated (inhibited or activated) in order to have the desired effect. Furthermore, the Machine predicts which combination of over the counter (OTC) substances or supplements can modulate those pathways.
After a year of development and testing, the Machine is ready to make its first predictions. We asked the Machine to give us two substances that each modulate more than one pathway, that together will likely have the most beneficial effect for people with early onset Parkinson's Disease. For the last week or two, Dr Ben and I have been looking at commercial options that best reflect those predictions. Because there are only two substances, we are calling this the Lite version. The Full version should be published soon. So we present to you, the Lite version 0.0.2 of our recommendation for people with young onset Parkinson's Disease. Here is the list (give it a moment to load):
Justification and Instructions:
Curcumin is a no brainer. Dr. Ben and I would have been concerned if the Machine hadn't picked it as one of the first substances in the combination. It did, and the reasons are obvious. It is probably not enough to slow Parkinson's all by itself, but it modulates a number of the important pathways. In case you're curious, Curcumin is the yellow pigment substance in the spice Turmeric. Don't get it on your clothes.
Are you ready for this list of modulations? Curcumin is an inhibitor of microglia activation, an activator of Nrf2, an inducer of the heat shock response, a histone deacetylase inhibitor, reduces levels of intracellular and mitochondrial ROS, an inhibitor of alpha-synuclein aggregation and oligomerization, downregulates NF-KB, inhibits LRRK2, and reduces glutamate receptor function. Last but not least, it appears to upregulate glutathione and catalase activity. And I'm pretty sure we've missed some.
The problem is that the typical straight 95% Curcumin product doesn't get absorbed well from the gut (it is not "bioavailable"). Almost all of it passes right through us. So we are recommending two versions of Curcumin that are formulated in a way to enhance absorption. There are a number of other high absorption formulations of Curcumin, but the research seems insufficient to consider them yet. We'll keep checking. Some formulations use an extract of Pepper which we don't recommend because there are some potentially serious drug interactions.
Because of the ratios of substances in the formulation, don't get confused by the quantity of Curcumin. Each capsule contains less actual Curcumin than straight Curcumin products. But don't focus on that number – it's mostly about absorption and metabolism anyway. There are some better absorbing Curcumin formulations starting to be released, but they are still very expensive. Currently, the formulations we are recommending are the best compromise between absorption, safety and cost. We will update this recommendation if and when a better performing, low cost supplement emerges.
Of the two formulations we are recommending, both are used widely and considered safe. Meriva is cheaper and has a loyal following, but Longvida may have certain advantages (possibly reduced Curcumin metabolism and better access to brain). Choose based on your ability to afford Longvida (92 cents per day – bottle will last for only 25 days, so perhaps order two). Take one capsule twice a day on an empty stomach (if convenient, 3 hours after the last meal, and 1 hour before the next meal). If you cannot tolerate it on an empty stomach then take it with food. If you can afford it, you can increase the amount to 4 or more capsules per day. Some people may have sleep disturbances if taken before bedtime.
Low Dose Lithium complements Curcumin by modulating a number of additional PD pathways. Lithium upregulates autophagy, inhibits glycogen synthase kinase-3, inhibits inositol monophosphatase, downregulates histone deacetylase, prevents oxidized/nitrated alpha-synuclein accumulation, protects against neuronal cell loss, and even appears to be synergistic with SINEMET® (and L-DOPA by itelf) in improving locomotor function (i.e. movement).
Lithium is just a mineral. It is in your drinking water. At far, far higher doses, Lithium is used as a medication by psychiatrists to treat bipolar disorder. We are recommending a very small dose of a formulation available without a prescription. Long term studies have demonstrated its safety, with "no side effects". Lithium is neuroprotective and even appears to reduce risk of dementia, improve mood, reduce suicides, and promote longevity. We may even decide to increase the dosage in future versions.
Take it once a day, immediately after a meal.
When will you notice a change? You may see some of the benefits of these substances very quickly. On the other hand, progression of PD is subtle and benefits of these substances may be equally subtle. Give it time – up to a year before you decide if it's working or not. Let us know what you experience with it.
Our philosophy is to use combinations and quantities that are most likely to work the first time. This may not seem like the most conservative approach. But in our experience, the benefit of seeing an effect quickly can be very motivating and provide hope. One should not underestimate the value of such an approach in maintaining any health or lifestyle modification. After a beneficial effect has been seen, one can then titrate downward at one's leisure.
References:
Please use the above Amazon.com links!
We geeks are perfectly happy talking about science and theory. But what people really ask us for is real world solutions. And that usually means a physical product that you can buy today. We have specifically chosen and recommended these products because we feel they are the best of all available options. We looked at the scientific justifications, the materials and preparation methods, the quantity of the active ingredients, the quality, the manufacturer reputation, the ease of use, and the cost.
Amazon.com is the ideal product source for most. They have the
biggest variety, and usually the best prices
, with the best and easiest shipping and returns policy. They are easily recognizable, highly trusted and we use them ourselves. If you live outside North America, you will need to find equivalent products from your local Amazon or from alternate suppliers. If you find any errors in these Amazon.com product links,
please let us know immediately
.
Just to be clear, these are not our products. We don't sell them - we are just recommending them. However, Amazon.com does give us a tiny referral fee when you click on the above links and buy from Amazon.com within 24 hours of clicking. Your price does not change, it is the same low price that everyone else pays. Amazon's referral fee will not provide nearly enough to fund our research, but every little bit helps. So please use these links prior to making your purchase. And please share this page with anyone or any group that you think might benefit. Thanks.
Also, our recommendations are frequently being reevaluated and upgraded. This sometimes happens multiple times per day for some recommendations. So in order to get the best, most up to date recommendations, you must return here and use these links immediately prior to making your purchase. Do not order a subscription. And when you are thinking about re-ordering, don't just re-order the same. Come back and use these links which will likely be updated with improved recommendations. One way to remind yourself is to bookmark this page.
Reminder:
You may not read or use the above information if you have not read and do not agree to the Terms and Conditions linked at the bottom of every page. To summarize:
Before acting on any health-related information on this blog or associated media, get your doctor's approval.
You may not copy, modify, create, manufacture, publish, or sell anything derived from this information.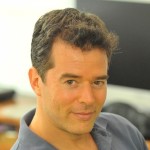 Researcher
at
Stop Parkinson's
Dr. Steve is a biochemist, specializing in medical bioinformatics and nutrition. Dr. Steve directs a biomedical consulting laboratory, focusing primarily on biomedical investing and health policy.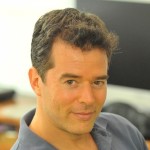 Latest posts by Dr. Steve (see all)