Is the copper link strong in Parkinson's disease as well? Initial runs of the algorithm are pulling up potential causal associations to redox-active metals like crazy. Very, very preliminary runs. But watch out for more on the associations between copper and Parkinson's disease. It may be a general feature of many neurodegenerative diseases.
Description: "Copper appears to be one of the main environmental factors that trigger the onset and enhance the progression of Alzheimer's disease by preventing the clearance and accelerating the accumulation of toxic proteins in the brain. That is the conclusion of a study appearing today in the journal Proceed…"
posted on our Facebook fan page: Stop Parkinson's Disease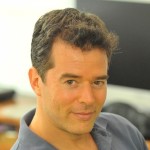 Researcher
at
Stop Parkinson's
Dr. Steve is a biochemist, specializing in medical bioinformatics and nutrition. Dr. Steve directs a biomedical consulting laboratory, focusing primarily on biomedical investing and health policy.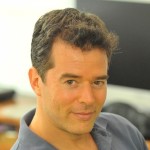 Latest posts by Dr. Steve (see all)