Skin cells with a genetic defect found in a small number of Parkinson's cases, specifically autosomal recessive juvenile Parkinson's disease. Essentially, the mutation makes mitochondria, the cell's energy factories, sick. Out of 2,000 compounds, the screen found a family of new drugs, including an existing drug called UDCA, that allowed the mitochondria to work again. Very nicely done!
Description: "New drugs which may have the potential to stop faulty brain cells dying and slow down the progression of Parkinson's, have been identified by scientists in a pioneering study which is the first of its kind."
posted on our Facebook fan page: Stop Parkinson's Disease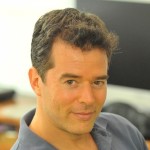 Researcher
at
Stop Parkinson's
Dr. Steve is a biochemist, specializing in medical bioinformatics and nutrition. Dr. Steve directs a biomedical consulting laboratory, focusing primarily on biomedical investing and health policy.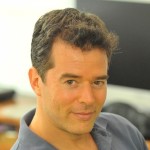 Latest posts by Dr. Steve (see all)